MAY03 ( 8 PM EST)
Poetic Vibes: OPEN MIC
2nd Anniversary
Poetic Vibes is an artistic environment for creatives and lovers of poetry and spoken word. Inspiration, cultivation, and representation of our individual life experiences and challenges draw us together to wade in a watering hole of kinetic synergy. #PoeticVibesDC Poetic Vibes is created and hosted by Harvey Fitz in conjunction with The Anacostia Arts Center. It takes place every first Friday of each month. The May 3rd session will be the 2nd anniversary celebration and we will be featuring both singer/songwriter Durand Bernarr and poet/author Kondwani Fidel!
Location: Chase Black Box Theater | Anacostia Arts Center |1231 Good Hope Road, SE Washington, DC
MAY 08 (7PM- 10PM EST)
G.E.M. BeDazzle 2019
Please join us for an inspirational evening of storytelling to support our Girls' Empowerment Mission (GEM) program. Enjoy cocktails, heavy hors d'oeuvres, and a wine bar during the cocktail hour. Then hear from authors, students, and other ordinary people with extraordinary tales of resilience, community, and compassion during this "Stoop Storytelling"-style event, including one of our very own GEM alumni.
Location: Goucher College | Kraushaar Auditorium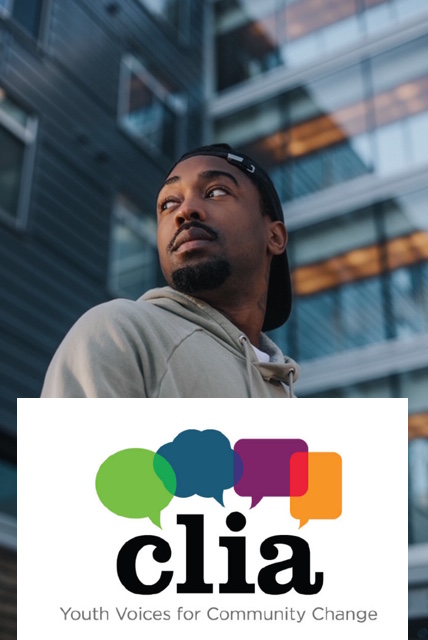 MAY14 (12 - 1:30PM EST)
Inspiring Voices 2019
Luncheon
Inspiring Voices 2019 is CLIA's annual fundraising/networking event celebrating our work and honoring people making positive change in our community! This year, ticket sales and donations will be going toward our SUMMER LEADERSHIP INSTITUTE. Kondwani Fidel receives a spotlight for his service, talent, hard work and dedication to excellence inspiring his community.
Location: The Belvedere Hotel | 1 East Chase Street, Baltimore, MD 21201